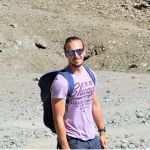 Services proposés
Crops monitoring with vegetation index maps.

Environmental evaluation for revitalizing river water project and flora and fauna inventory.
Certifications
Expérience
Crop monitoring and research with drones (Matrice 600 Pro /Altum camera, Parrot Anafi/RGB camera)

Compétences
Mes compétences
Cartographie 3D
Multi-spectral
Photogrammétrie
Prise de vue
Drones
Parrot Anafi
A propos de moi
Technical-scientific collaborator on agronomic projects of digitalization and plant physiology in the field of arable crops. Aerial remote sensing technologies for crop phenotyping. Drone pilot and photogrammetry analyst.
Contacter le pilote!
Contacter
maintenant!
Besoin d'aide, une question ? Contactez-nous